Just like a car that needs an engine tune-up to run efficiently and smoothly, an athlete will need a "mental tune-up" to play with greater concentration, composure and confidence. If the athlete wants to be mentally strong, and play a smart game, then he or she needs to ask a series of essential questions to help that athlete play at a higher level. This tune-up simply helps athletes fine-tune their thinking so they can play with a clearer and more focused mindset.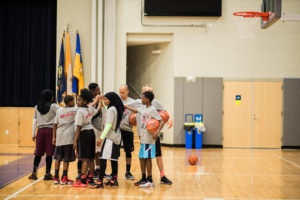 I have designed a 30-day journal called The Mental Tune-Up. It presents a series of quotes and questions that prompt the athlete to focus on the important elements of one's mental game. These are questions that should be asked on a daily basis, and incorporated into every practice, training session and game. It will help the athlete stay focused on the key aspects of being mentally prepared to play one's best game.
One set of essential questions for every athlete evolves around  learning.  Questions like – "What do I need to learn to become a better player?" – "What did I learn at my last practice or training session?" – "What am I learning from my mistakes?".  
The exceptional athletes want to keep learning everyday so that they can raise the level of
 their game. By keeping a "student's mentality", and understanding that there is always something new to learn, the athlete maintains a healthy and open mindset. It is this mindset that drives and motivates an athlete to approach each day with a hunger and desire to keep getting better.
So, as soon as you finish reading this article, you need to ask yourself 3 important questions – "What did I learn from reading this?" – What do I want to learn or learn about today to become a better athlete?" – What should I focus on learning at the next practice or training session?" 
-Tony Lanzillo is the founder of Mental Peak and is a mental skills coach.  As a mental health professional for over 20 years, Anthony "Tone" Lanzillo has often used the theme of sports to engage and educate his clients about the importance of mental skills in everyday life. It was when his younger son was in the 6th grade, and playing three different sports, that he began exploring how athletes could use mental skills in their practices and games. Since then, Lanzillo has been writing about the mental game of sports for such websites as FirstDown Playbook, Coaches Training Room, Ultimate Hockey Source, Lax Playbook,  Online Soccer Coaching, World of Basketball, Athletic Management, Lacrosse All-Stars, Coaches Clipboard and Coach Book. Also, he has shared his ideas and worked with athletes in such sports as softball, boxing, field hockey, football, soccer, basketball and lacrosse.