For so many high school student-athletes, the moment they think about playing sports in college they start worrying about whether they're good enough and if there's a college coach out there who will recruit them. And then they begin wondering about what they need to do to get the coaches' attention, and will often decide to do things to stand out and look better than the other athletes. You don't need to do that and you shouldn't.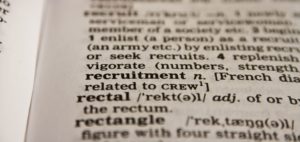 In speaking to and working with student-athletes, I will encourage them to "stay true" to themselves. You do this when you are clear about who you are and what you want. It's understanding yourself – knowing why you love the game you play and what the game has given you. It's valuing yourself – knowing what you want to do with your life and sports, embracing your personal strengths and qualities, and always looking for opportunities to "make your mark" and give back to the game you love.
What I find interesting is that a lot of student-athletes, parents, high school coaches and college recruiters will spend most of their time talking about the "stats", and how a player needs good stats to get into college. Is your batting average over 300? Have you thrown at least 3 touchdowns in every game? Did you get more than 9 rebounds during the second half? And you begin to feel like you're standing in the middle of the stock exchange, and everyone is yelling at the top of their lungs telling you what to do to bring up those stats.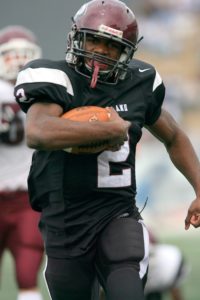 Yes. Stats are important. But have you really paid attention when someone asks a college coach what he or she is looking for in a college prospect? It may surprise you. Or, maybe not.
Most college coaches will tell you that above all else they want a player with the right attitude, good character and mental toughness. It is these qualities or attributes that college coaches are looking for when they watch a practice session or attend a game. They want to see how you respond when you make a mistake on the court or field. They want to see how you treat a teammate who has a better game than you. They want to see your body language when the coach is talking to you.
So, if you want to make your mark, start by asking yourself – "Do I have my ACT together?" – "Do I approach sports with the right attitude, good character and mental toughness?" When you just focus on yourself and keep taking steps to become a better player and person, then everything will take care of itself – including a college coach out there who sees something special in you and wants that something on his or her team.
Anthony Lanzillo is a mental skills coach to athletes and writes about the mental game for various sports websites.  View his Q&A here