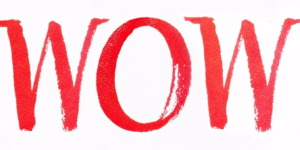 The moment you step onto the court to play basketball, you should make three game time vows to yourself.
1. Now. Be present. Keep your attention and focus in the present moment. It's very important that you know what is happening and can clearly see what is happening right in front of you. The past and the future are irrelevant to what you are doing in this moment.
2. Wow. Be positive. Always maintain a positive attitude and approach to playing. Put any negative experiences in a positive frame of reference. Also, always look at mistakes as teaching moments to make you a better player. Keep thinking about why you love playing the game and what you are grateful for?
3. Pow. Be proactive. Continue to focus on what you can do or want to make happen in the game. Don't think or worry about what you don't want to happen. If you do, stress and anxiety will take you out of your game.  Also, tune out any distractions or things that you can't control – like the refs and the players from the other team – and keep your focus on yourself.
Anthony Lanzillo is a mental skills coach to athletes and writes about the mental game for various sports websites.
View his Q&A here