The Pete and Jameer Nelson Nelson Foundation is excited to introduce a new leadership series that goes "behind the scenes" by getting to know members of the foundation's team members, participants, families and leaders within the community that serve as a role model for the young people with PJNF.  Our first article takes a closer look at Anthony Lanzillo, a mental skills coach who has been an invaluable asset to the foundation since working at the Jameer Nelson Basketball Academy this past summer.  Enjoy!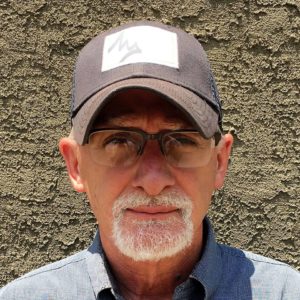 Who is the person you consider a role model in your life? How and why does this person impact your life?
I would have to say that it is really a group of men whom I had the pleasure of meeting and spending time with about five years ago. They are the Benedictine monks at St. Mary's Abbey in Morristown, New Jersey. After reading several books about the monastic life, I contacted the monastery and then began making weekend trips to Morristown. I would join the monks for their daily prayers, and simply spend time talking to them about where they had come from, and their commitment to a spiritual life and the monastic community. Over time, I also began attending the monthly meetings of the Benedictine Oblates, and after two years became an Oblate myself. They have helped me understand and value the need to develop a spiritual life, and to find opportunities to serve others.
How did you decide to pursue the career that you are working in today? What was the pivotal moment that made you decide this is what I want to do for the rest of my life?
There were two different moments that had a big impact on my decision to work with athletes as a mental skills coach and write about the mental game of sports. The first moment was when my younger son was in the 6th grade and playing 3 different sports that year. I really began to appreciate how important being mentally prepared to play was to not only being successful in sports but, maybe more significantly, to simple enjoying the experience of playing sports. The second moment was when my son and I helped start a new lacrosse program in Haddon Township, New Jersey. I'll never forget the township's board of education meeting where they were going to vote on whether or not to approve this program for the high school. After the board voted "yes", it hit me that I enjoyed being involved in sports, and working with athletes and their coaches.  
What is the most important decisions you face daily as a leader in your organization? How do you overcome obstacles or setbacks in your life?
I guess to stay humble, be grateful and have compassion for others. And, with all the obstacles and setbacks that I have faced over the past 40 years, I try to be patient with myself, learn something from each experience and keep the faith.  
If you could name 3 values you live by what would they be?
It's probably the 3 values that I just mentioned – stay humble, be grateful and have compassion.   
What advice would you give to young people today looking to become a leader?
Put down your cell phones and laptops. Start writing poetry, paint, play a musical instrument or perform with a local theatre group. Go outside and take in the world around you. Find some small way to serve the "greater good" – whether it's serving meals at a homeless shelter, visiting children at the hospital or joining an environmental or social justice organization.    
In your professional career you work with many athletes not only in the U.S. but around the world, what characteristics have you noticed that separates those that are average versus those that are great athlete?
It's all in the head and the heart. For the great athletes, they play with a sense of purpose, the right perspective, presence of mind, poise, passion and perseverance. They have a deep love for what they do and they know why they're doing it.  

You write weekly blogs for the foundation on the importance of keeping a healthy mindset. Would you say the mindset of an athlete is more important than their physical talent? Why?
Without a doubt. I have seen too many athletes with physical talent who just don't "get it" and aren't able to take their game to the next level. In fact, many of them are resistant or refuse to work on their mental game. Believe me, it's the athletes with the right attitude, and have a belief or faith in themselves and in what they are doing, who will surprise their coaches and teammates over time. They are the true leaders on and off the field or court.